Every day more and more customers choose WhatsApp as their primary platform to reach out to businesses. With Facebook and Instagram, the two most popular social media platforms, you could generate thousands of WhatsApp contacts with the help of Click-to-WhatsApp Ads.
🏃‍♀️Running these ads is perfect if you are trying to increase WhatsApp contract lists, facilitate customer engagement, and, of course, boost your sales.
In this article, we tell you everything you need to know about WhatsApp Ads.
Why do you need WhatsApp Ads?
What can you do with them? How to create and run them?
How can you take your business to the top with WhatsApp Ads and Kommo?
If you want to know the answers to these questions, keep reading.😉
Contents.
What are WhatsApp ads?
Let's take a look at the simplest definition of WhatsApp ads:
WhatsApp Ads are CTA (call-to-action) buttons that are added to your Facebook or Instagram ads to redirect your potential leads to a WhatsApp chat with your business, where they can get more information about your products or service and have direct interaction with your sales rep. 👩‍💻
What makes WhatsApp ads different from Facebook and Instagram ads?
The ads themselves are not much different from other ads you run on Facebook or Instagram. The only difference is a "Send Message" CTA button at the bottom of the ad, which redirects potential leads right to your WhatsApp App or WhatsApp Web. 💬
What are the benefits of WhatsApp ads?
WhatsApp ads are becoming increasingly popular for businesses to generate new leads and establish a two-way communication channel.
The main advantage of using WhatsApp ads is that it can boost your WhatsApp marketing strategy, in other words, more WhatsApp leads = more WhatsApp sales! 🤑
With WhatsApp ads, you can exponentially grow your WhatsApp contact list with minimal effort, allowing you to save your leads as contacts automatically.📈
However, WhatsApp ads are more than that. They also allow you to:
✅ Answer FAQs and receive feedback
✅ Turn leads into customers through conversations
✅ Send images, videos, and documents
✅ Call leads to resolve any problems
With a WhatsApp Business App, you can also:With a WhatsApp Business App, you can also:
Create a business profile (with your address, business description, email, and a website)
Add your products to catalogs
Use fast replies function
Set welcome and away messages
Organize your chats with labels
How to implement WhatsApp ads
📌Please note: To set up your WhatsApp Ads, connect your WhatsApp Business to your Facebook page. This can be done in your Facebook Business page settings.
👀 Now let's take a look at how to create your first WhatsApp ad.
You can set up your first WhatsApp ad by choosing one of the following:
☝️ Boosting a post on your page
✌️ Creating an ad in Facebook Ads Manager
Facebook Ads Manager has more advanced targeting and optimization, which is why here we will opt for the second option.
To create Click-to-WhatsApp ads with the Ads Manager:
Go to Facebook Ads Manager.
Choose the Campaigns tab, and click on the green + Create button.
Select the objective of the future campaign. To run a WhatsApp Ad on Facebook, you can choose one of the 3 objectives: Traffic, Engagement, or Sales.
When you've selected one, click Continue.
WhatsApp Ads can be launched only with the following Campaign objectives:
Every campaign starts exactly the same. So, to get things going:🏃
Edit the Campaign Name and Campaign Categories.
[OPTIONAL] Create an A/B Test if you want to see which type of ad your target audience finds more appealing.
Select Advantage Campaign Budget + if you are a newbie and want Facebook to optimize your campaign budget.
Click Next.
Now is when things will get a little bit trickier.😬
Let's look into the steps for each objective one by one.
Ads with the Traffic objective
When you get to Ad Set settings, you will be asked where you want to drive traffic.
For Conversion, select WhatsApp
Choose from which Facebook page you want to run your ads
Make sure your page is connected to your WhatsApp Account
⚠️ Keep in mind that you can only connect a WhatsApp number associated with your WhatsApp Business App.
👉Check out our article about how to create a WhatsApp for Business account.
Select the Budget & Schedule, Audience, Placements, and Optimization & Ad Delivery for your campaign and click Next.
Click Continue and go to Ad settings.
Set up your Ad and add Creatives (Select Media, Primary Text, Headline, and Description).
Set your CTA to 'Send WhatsApp message'.
last step is to make a Message template.📋
Write a pre-filled message to prompt your leads to start a conversation with your business.
Hit Publish.
Ads with the Engagement objective
The steps to create an Ad campaign with the Engagement objective are quite similar, but there are still a few differences.🤓
It first starts with a Conversion. There you will have to:
Select Messaging Apps as a platform to drive engagement
Then choose 'Click to message' as your Ad Type (Very important‼️)
Now you have to specify which messenger you want to select. In our case, it will be WhatsApp
Similarly, select the Facebook Business Page and a WhatsApp number from which you want to run your ads
Now, just like with the Traffic objective, select the Budget & Schedule, Audience, Placements, and Optimization & Ad Delivery for your campaign and click Next.
The ad setup page is also very similar to the previous campaign. Choose your Set up, Ad creative (with a Call to Action‼️), and Message Template.
Hit Publish.
Ads with the Sales objective
It starts just like the campaign we did with the Traffic objective.
Select WhatsApp as your Conversion destination.
Then choose your Facebook Business page and a WhatsApp Business number to run your campaign.
However, unlike the ad campaign with Traffic objective, this campaign asks you to set up a Meta Pixel.
The Meta Pixel is a piece of code that you can put on your website to track the effectiveness of your ad campaigns by understanding the actions people take on your website.
To set up your Meta Pixel, you will need a name for your Pixel, your website URL, and a developer (unless you are a tech guru yourself 👩‍💻).
👉Click here to learn more about setting up and installing your Meta Pixel.
Once you install Meta Pixel, you can select an event on your website (e.g., Add to cart, Subscribe or Complete registration) to use as a conversion for this campaign.
After that, the procedure is the same as before.
Select the Budget & Schedule, Audience, Placements, and Optimization & Ad Delivery and click Next.
Set up your ad, add a creative (with a Call to Action‼️), and Message Template.
When it comes to Tracking, the Meta Pixel for your website will be tracked by default.
Hit Publish.
Lifehack from Kommo
Well, first of all, let us introduce Kommo to you.😎
Kommo is the world's first Messenger-Based Sales CRM solution, or as we call it, a communication hub for all your valuable business conversations. Each potential lead gets their own lead card where you can communicate with them using their favorite messenger: WhatsApp (and not only 😱). With Kommo, you can also set tasks, track progress, automate routine tasks, organize your sales processes, and much more.
On top of providing you with the most innovative CRM solution on the market, our goal is to introduce you to the latest sales and marketing tools to help your business scale.
This is why we want to provide you with one of the coolest life hacks when it comes to WhatsApp marketing and lead generation.
We've just talked about WhatsApp ads with WhatsApp CTA buttons, but there are more ways to redirect your leads from a Facebook ad straight to your WhatsApp chat, and the best one is using a WhatsApp link, or as we call it the magic link. 🪄
WhatsApp chat link is a clickable link that redirects your website visitors to WhatsApp messenger on their smartphone or a desktop, encouraging them to start a conversation without any extra steps.
All you have to do is copy and paste a Whatsapp link to the Primary Text of any ad you make and your potential leads can reach out to you on WhatsApp with no steps in between.
You can also add a pre-filled message to your WhatsApp link (similar to the Message Template we did in our ad campaigns), reducing the number of steps the lead has to take to contact you while also providing valuable information to your sales team about their intentions. 👍
👉Click here to learn about what else you can do with a WhatsApp link.
To get the most out of the WhatsApp chat link, you can use either a WhatsApp Business App or a WhatsApp Business API. The only difference is that with WhatsApp Business API, you will be able to work with a larger number of leads simultaneously and integrate it with a CRM solution to automate the lead generation process further.🤓
WhatsApp Business API is an application for medium to large businesses with a need to communicate with customers at a larger scale. The platform allows multiple agents to access one WhatsApp account. It also comes with advanced features that can't be found in a regular WhatsApp Business App, including WhatsApp Chatbot, automations, templates personalization, and unlimited broadcasts. ⚠️ Unlike WhatsApp Business App, WhatsApp Business API has no app or front-end interface, so it has to be integrated into a CRM solution. But luckily, Kommo is the #1 WhatsApp CRM on the market.
How to create a WhatsApp link with Kommo
Not tech-savvy enough? Don't worry! Kommo made it super easy for you to generate a WhatsApp link.🤩
All you have to do is:
Go to WhatsApp Link Generator
Add Your WhatsApp phone number
Write pre-filled welcome message
Click Generate WhatsApp Chat Link
Copy the link, and you're done! 🥳
Phew! That was a lot. 🥵 But don't worry. It gets easier once you start doing it. And the great news is that our team is always here to help. 😉
Taking WhatsApp Ads to the Next Level with Kommo
Nurture WhatsApp Ads leads with Kommo
Once you publish your first ad, potential leads will start pouring into your WhatsApp, and things might get a bit overwhelming.😰
That's when Kommo will save the day. 😎
Integrating Kommo with WhatsApp will allow you to automate most of your sales processes.
🪄The magic happens when a potential lead sends you a message in the WhatsApp chat after they see your WhatsApp ad.
When they hit the Send button, a notification with the lead data is sent directly to Kommo Sales Pipeline.
Typically, the data about your lead includes:
🙋‍♀️ Full name
☎️ Phone number
💬 Message (from your Message Template)
Along with that, Kommo automatically creates a lead card for each profile and uses it to store every interaction you have with your leads.
No need to manually sort or update endless rows of data.
Kommo will do all of that for you. 💁‍♂️
But that's not all…
With Kommo's visual builder, you can also create WhatsApp chatbots, or what we call them - salesbots ('cause they are meant to sell, not just chat 😉), to further reduce manual input and keep the leads engaged 24/7.
Kommo's salesbot can do the following:
🤖 Collect lead data
🤖 Answer FAQ
🤖 Process orders
🤖 Make appointments
🤖 Send marketing campaigns
The best part is that you won't even need programming skills to make one.
The bot is able to automatically move lead cards across stages of the sales pipeline, creating a smooth flow of events as the lead moves to make a purchase of your services or product.
Once a potential customer asks to speak to one of our agents, Chatbot will move the lead to the 'Negotiation' stage (The pipeline stages are also customizable according to your business processes).
When the lead card is moved, the team will be immediately informed that a customer is waiting to speak with one of our sales reps. Think of it as your secretary that never clocks out. 👨‍💻
And the magic doesn't stop there because even when a human takes over, there is still room for automation.😉
While chatting with the lead, your sales rep can use premade chat templates to respond to repeat messages or resolve specific queries like invoices or confirmation messages.
At the end of the conversation, the sales rep notes the final details and adds a task for tomorrow to follow up with the lead. In case the other person has to take over the lead, they won't miss out on any important details.🤓
Track multiple WhatsApp Ads campaigns with Kommo
The huge problem with Whatsapp ads is that it's impossible to check and track lead quality of whatsapp campaigns since leads don't have UTMs.
With Kommo Salesbot, you can add unique tags to leads generated from multiple WhatsApp Ads campaigns and track the quantity as well as quality of whatsapp leads.🏷️
To do so, you need to create several salesbots that are triggered by different whatsapp pre-filled messages.
Here's how it works:
Start a bot with a condition step
Add few conditions
a. If Client message Equals manual input WA pre-filled message #1
b. If Client message Equals manual input WA pre-filled message #2
c. If Client message Equals manual input WA pre-filled message #3
Add next step - Set field - to each condition
a. Set Lead field to WA pre-filled message #1 - Google
b. Set Lead field to WA pre-filled message #2 - Facebook
c. Set Lead field to WA pre-filled message #3 - Youtube
Add next step - Manage tags - to each condition
a. Add a tag to WA pre-filled message #1 - Google
b. Add a tag to WA pre-filled message #2 - Facebook
c. Add a tag to WA pre-filled message #3 - Youtube
It's important to have unique pre-filled messages in your WhatsApp Ads Campaigns.
Here's how your tagged WhatApp contacts will look like in the Kommo pipeline.
You will be able to easily navigate and identify from which campaign the leads came and track your ROI.
Also, you can monitor the number of generated leads daily, weekly, or monthly.
As well as, how many leads you have in each sales stage and check which campaign performs better.
And here are some more ways how Kommo can help you manage your leads (and not only in WhatsApp 🤓):
💬 Give access to your whole team
🫂 Personalize customer experience
⚙️ Automate tasks and set reminders
⏰ Identify workflows that are wasting time
🤔 Find which approaches help you close more sales
💁‍♀️ Analyze buyers to understand your target customer
🗺️ Segment advertising campaigns
📈 Monitor team workload, performance, and results
How our team can help
You have just learned a lot of information on how to run WhatsApp Ads on Facebook.
But the best thing about WhatsApp is that it can be used in many other ways to generate more leads and boost your sales.🤑
And our team is always here to help you with that.
Send us a message if you have questions or want to take your business to the next level with Kommo.🤩
👩‍💻 Login to your Kommo account
💬 Chat with us here on the website or within your account
🤓 Book a free demo session with the team
🤝 Find a partner to do it for you so that you can relax
🎥 🎥 Visit our YouTube Channel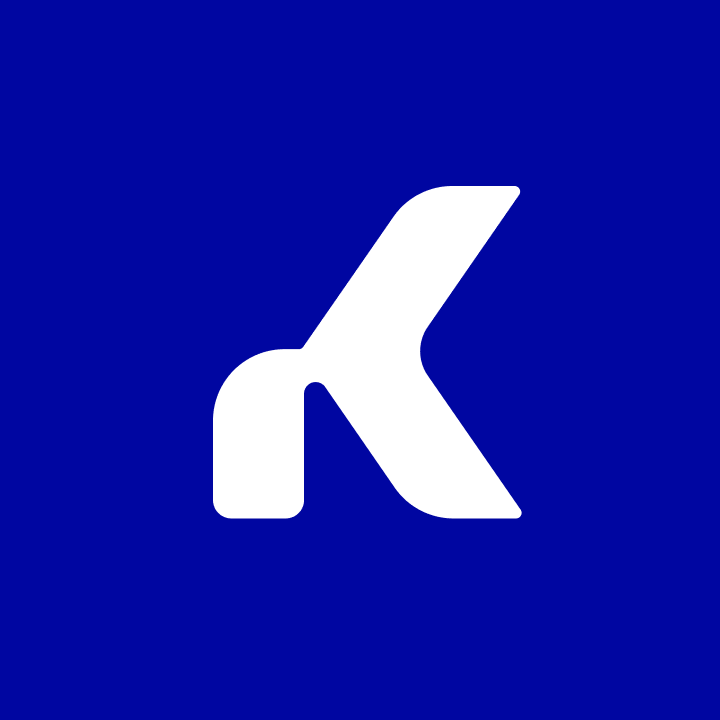 KommoTEAM
Our content team is on top of the latest marketing and sales tools and is here to help you scale your business.