Calculating the cost of using WhatsApp Business API is challenging due to its variable pricing model. This can lead to confusion about what you're spending your money on. 💸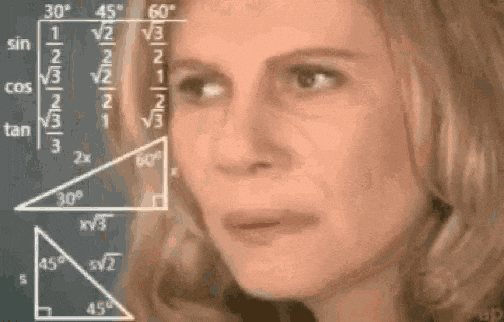 For this reason, understanding the pricing structure is important if you want to maximize WhatsApp's potential. In this article, we'll discuss how conversation-based pricing works on the WhatsApp Business Platform.
Understanding the WhatsApp Business API pricing model
The WhatsApp Business API's pricing strategy revolves around the conversation-based pricing model. Simply put, businesses are charged based on the number of conversations they have with their customers.
However, apart from WhatsApp conversation costs, other fees can be involved in implementing WhatsApp Business API. Let's consider all these fees before deciding to use the service.
The WhatsApp Business API costs
When setting up a WhatsApp Business API account, there are three types of costs to consider:
WhatsApp conversation charges. These charges apply per WhatsApp conversation, not per message. They are based on the conversation category and the customer's country.
WhatsApp Business Service Provider (BSP) fees. Since the WhatsApp API doesn't have an interface, you'll need a BSP, such as Kommo, to use it. The fees vary based on different factors, such as the hosting type and pricing model.
WhatsApp BSP monthly subscription fees. BSPs offer messaging, customer communication and CRM tools on top of the API access for managing conversations at scale for a monthly fee.
How does conversation-based pricing work?
WhatsApp charges per conversation happening between you and your customers. The charges vary depending on the number and category of conversations occurring each month.
WhatsApp has two types of conversations:
User-initiated (Now called Service Conversation)
Business-initiated
Service conversations vs Business-initiated conversation
User-initiated (Service) conversations explained
The first type of WhatsApp conversation, a user-initiated conversation, begins when you reply to a message from your customer.
WhatsApp defines it as "any user-initiated conversation, such as to resolve a customer inquiry".
Service conversations
Any user-initiated conversation, such as to resolve a customer inquiry.
Here's an example of a service conversation dealing with customer inquiries:
Example of a Service conversation
How does a service conversation start?
To be able to start a Service conversation, when a customer sends you a message, you will have to respond within a 24-hour customer service window.
WhatsApp offers 1,000 free Service conversations every month. If you exceed the limit, fees will apply.
Service conversations explained
❗Businesses can respond to Service conversations within 24-hour customer service window.
Free Entry Point Conversations on WhatsApp Business API
Besides 1,000 free Service conversations per month, you can make customers get in touch with you using tools that can drive more organic awareness to your WhatsApp number. For example, you can add your WhatsApp number to your website, email signature, or QR code on your product, or use paid channels such as Click to WhatsApp Ads or Facebook's Call-to-Action buttons. These paid tools are also known as Free Entry Point conversations.
Free point conversations
When a customer initiates a message through one of the provided free entry points, it also opens a 24-hour customer service window. Within this time, you can respond with a free-form message at no cost. Keep in mind that once you send a response, the messaging window extends to 72 hours.
During this extended period, you can send unlimited template messages for free. If the customer replies to your free-form or template message, it begins another 24-hour customer service window, allowing you to send free-form messages once again.
Once the 24-hour customer service window expires, your business can only respond if you use a pre-approved WhatsApp template to initiate a conversation yourself.
Remember:
The conversation starting from the ad is free, but the ad itself is not. Learn more about WhatsApp Ads.
Business-initiated conversations explained
On the other hand, a business-initiated conversation is a conversation that your business starts first. However, you can only initiate it with a template message approved by WhatsApp to avoid spam.
In other words, using a template message is the only way your business can initiate a conversation with your customer.
Also, you can only start a conversation with customers who have previously opted-in to receive messages from you.
📝 Keep in mind:
You can only initiate a conversation with those customers who have previously opted-in to receive messages from you.
The new business-initiated conversations categories are:
Marketing
Utility
Authentication
WhatsApp Business API conversation categories
Every category has its own price.
Let's go through each of them to understand how you can use them with your customers.
Marketing conversations
WhatsApp defines a Marketing conversation as:
Marketing conversation
Business-initiated conversations to market a product or service to customers, such as relevant offers to customers who have opted in.
If your business-initiated conversation doesn't qualify as a utility or authentication conversation, then it would fall under the marketing category.
Example of a Marketing message template
Utility conversations
According to WhatsApp, a Utility conversation is the following:
Utility conversation
Business-initiated conversations related to a transaction, including post-purchase notifications and recurring billing statements to customers who have opted in.
In other words, utility conversations include messages such as order notifications.
Example of a Utility message template
Authentication
WhatsApp explains Authentication as the following:
Authentication
Business-initiated conversations enable businesses to authenticate users with one-time passcodes at multiple steps during the login process, such as account registration, account recovery, and integrity challenges.
Example of an Authentication message template
💡 Remember: By using a BSP such as Kommo, you can easily create templates and get them approved by WhatsApp without leaving the interface.
When you initiate a conversation using a template, a WhatsApp fee is charged regardless of whether you receive a response from your customer. The conversation will open the moment you send the template, meaning you can send an unlimited number of messages to your customer within the next 24 hours.
User-Initiated conversation & Business-initiated conversation explained
However, a new conversation will be opened if you send a message containing a template from a different category during this 24-hour window, and you will be charged separately for it.
WhatsApp Business API pricing breakdown: Mastering the fee structure
There are different factors that can affect pricing in WhatsApp Business API. These are:
Use case
Region
WhatsApp BSP charges
Let's explore each factor.
1. WhatsApp Business API pricing by use case
Your WhatsApp Business API fees depend on how you use it. The pricing differs between the marketing, support, and sales team because every team uses a certain conversation category.
For example, Business-initiated conversations usually cost 0.5 to 15 cents per conversation, while Service conversations range from 0.3 cents to 9 cents.
Average costs of WhatsApp messages
Let's look at the difference in pricing by teams.
WhatsApp API pricing for marketing teams
According to WhatsApp, "Marketing conversations drive incremental sales. Marketing rates are now higher and utility lower to reflect value for people and businesses."
Marketing conversations have the highest costs among the four categories. This means that sending bulk messages can quickly become expensive and tricky.
The reason for this is that marketing teams use WhatsApp to broadcast promotional messages, including limited-time offers, updates and call-to-actions.
Nonetheless, WhatsApp has strict policies against businesses spamming their clients, which means that your business must comply with WhatsApp Business Messaging Policy and send promotional messages only to those customers who have previously opted-in.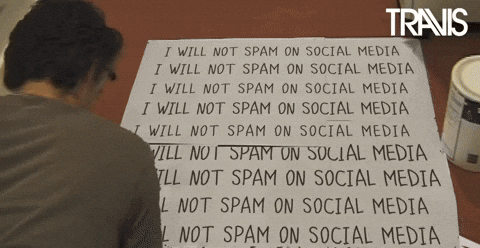 Keep in mind: You are only paying for the first business-initiated message. There are no additional charges for consequent messages.
WhatsApp API pricing for sales teams
According to WhatsApp, "Utility conversations facilitate existing sales."
Although sales teams use different categories of conversations, depending on their goals and strategies, the primary goal is nurturing leads and winning sales.
If your business has a high-profit margin per sale, using the WhatsApp API can be an ideal solution. This is because you would only engage in conversations with a few clients per month, but the revenue generated from such conversations will be more than enough.
WhatsApp Business API pricing for support teams
Finally, speaking of support teams. WhatsApp highlights that "Service conversations help resolve customer inquiries."
Since support teams are typically responsible for handling conversations initiated by customers, service conversations are ideal for such teams.
The main goal is to respond to customer inquiries promptly, which should be easily achievable within the 24-hour customer service window.
Service conversations benefit support teams because they allow the team to send an unlimited number of messages to help customers resolve their issues without incurring additional charges.
Add 1,000 Free Service conversations each month to the equation, and you might not even pay a dime. Just make sure your support team doesn't reply to occasional spam messages to avoid getting additional charges.
📝 Please note:
If the support representative doesn't manage to get back to the customer within 24 hours, they will have to restart a conversation using a WhatsApp template.
2. WhatsApp Business API pricing by region
Now let's talk about the pricing by region. The pricing for WhatsApp Business API varies by country and region where your customers are based. Some countries have higher pricing than others.
Let's go through Brazil, Argentina, Indonesia, India, and Hong Kong.
WhatsApp Business API pricing in Brazil
With over 120 million users, Brazil has one of the largest WhatsApp user bases in the world.
The average cost per message in Brazil is US$ 0.04.
WhatsApp Business API pricing in Argentina
With over 40 million active WhatsApp users in Argentina, the WhatsApp Business API has been widely adopted in Argentina.
The average cost per message in Argentina is US$ 0.04.
WhatsApp Business API pricing in Indonesia
Indonesia is one of the top five countries globally for WhatsApp usage, making the WhatsApp Business API a valuable tool for Indonesian businesses.
The average cost per message in Indonesia is US$ 0.03.
WhatsApp Business API pricing in India
India is home to the largest number of WhatsApp users worldwide, making the WhatsApp Business API a crucial part of many businesses customer service strategies.
The average cost per message in India is US$ 0.006.
WhatsApp Business API pricing in Hong Kong
Businesses in Hong Kong frequently use the WhatsApp Business API.
The average cost per message in Hong Kong is US$ 0.046.
3. WhatsApp Business API pricing by Business Solution Provider
WhatsApp Business API doesn't have a front-end interface; for this reason, you will need a CRM or a BSP to use it. Another option is hiring a team of developers to set it up and keep it running. If you think that's too much for you and you'd like to have it easy, then you can adopt a WhatsApp CRM, such as Kommo.
Every WhatsApp BSP has its own pricing models, but generally, they include two components:
WhatsApp Business API fees
Monthly subscription fees for using the software
Some BSPs can charge additional fees for services, such as setup or implementation.
Finding the right pricing plan for your business
WhatsApp Business API prices are formed in different ways. On top of WhatsApp conversation charges, there are additional fees imposed by BSPs.
WhatsApp Business API pricing models
The most common pricing models used by BSPs are:
Markup per message: This is similar to how you pay for SMS. You pay for each message sent or received through the WhatsApp Business API.It's a good choice if your usage varies from month to month or if you're just starting out and unsure of your messaging volume.
Markup per conversation: Here, you are billed based on the number of monthly conversations you have. A conversation is any message exchange between your business and a customer within a 24-hour window. This can be a more cost-effective option for businesses that have fewer conversations but send more messages per conversation.
Monthly or flat fee: This is a fixed pricing model where you pay a flat fee per month regardless of the number of messages or conversations. It's a good choice if you have a high volume of messages and want predictable billing. But it does come with a number of limitations.
Setup or license fee: In some cases, providers impose a one-time setup fee on top of markup fees and WhatsApp conversation charges.
WhatsApp Business API by Kommo (Pricing)
Since the WhatsApp Business API lacks a front-end interface, BSPs offer messaging, customer communication, and CRM tools on top of the API access.
While the monthly subscription fees for BSPs can range between $10 to $100 per user per month, the benefits they provide can be worth it.
With so many options available in the market, it can be overwhelming to choose the right BSP for your business. To make it easier, our team has created a handpicked list of the top WhatsApp Business Solution Providers to compare and contrast the available options:
Top 15 WhatsApp CRMs
Let's take Kommo as an example.
The benefits of using Kommo as your BSP
1. Unified inbox
In addition to handling your WhatsApp messaging, Kommo offers a unified inbox that connects every communication channel a business uses in one place, including Instagram, Messenger, Telegram, Viber, and email. This means businesses can talk to all their customers in one place without leaving the app.
Kommo's unified inbox
2. Lead profile
Kommo's personal lead card feature allows businesses to store all communication with a lead in one place, chat with colleagues, leave notes, and set tasks to ensure no important details are missed.
Kommo's lead profile
3. Salesbot
In Kommo, you can create personalized message templates to cover common messages and inquiries on WhatsApp, and a powerful AI assistant called Salesbot can take the majority of routine tasks. These include:
Greeting leads and customers
Sending reminders
Routing leads to the right sales reps
Generating invoices
4. Messaging dashboard
Once you get your messaging game on, you can use Kommo's dashboard or stats tab to track and measure the success of your WhatsApp messaging campaigns, identifying your bottlenecks and opportunities for growth.
Kommo's dashboard
Kommo WhatsApp manager
Kommo offers a native WhatsApp integration with a convenient WhatsApp managing platform. Kommo also gives $1 to try the WhatsApp Business API, so you've got nothing to lose.
Topping up your balance in Kommo
When it comes to topping up your balance, you've got options: pick from four preset amounts ($5, $50, $100, $150) or set your own.
Kommo offers a tool that calculates the top-up based on a few details from both Business and User-Initiated Conversations:
Your country or the customer's country
Number of conversations
Number of messages/conversation
Topping up in Kommo is easy – you just need to select your desired value, and click Top up now.
Pre-set amounts in top-up balance
You will be taken to a page to input your credit information. Then simply click Pay.
Paying in Kommo
To view your past top-ups, go to WhatsApp manager in Kommo,
Viewing past top ups in Kommo
Calculate your WhatsApp costs
Estimating your WhatsApp costs before switching to WhatsApp Business API is a smart move. You can do it easily with Kommo's friendly WhatsApp pricing calculator.
In just a few clicks, you'll have all the answers. Choose your primary country of operation, give an estimate of how many messages you send each month across different categories, and let our WhatsApp pricing calculator handle the rest.
WhatsApp Business API pricing FAQs
What is the difference between WhatsApp Business App and WhatsApp Business API?
The WhatsApp Business App is a free mobile app tailored for small businesses to communicate with their customers on WhatsApp. It has limited features compared to the WhatsApp Business API, which is a paid solution designed for larger businesses and enterprises with high message volumes.
The API paves the way for advanced features such as automation, message templates, and integration with other systems.
What is the conversation window?
The customer care window is the 24-hour period when businesses can communicate with customers for free.
Is WhatsApp Business API available for everyone?
No, the WhatsApp Business API is not available for everyone. Businesses must apply and get approved by WhatsApp before using the API.
Will there be extra charges if I send a WhatsApp message in more than one category?
Since each category incurs its own charges, sending a message template from a different category while you have an open conversation will result in a new conversation and additional charges.
The key takeaway
Understanding WhatsApp API pricing can seem challenging and frustrating. If switching to WhatsApp Business API is the right choice for your business, Kommo is here to make it easier.
Give our 14-day free trial a shot and test the WhatsApp API integration at no cost. See how it improves your communication with customers.
Book a demo with our team of WhatsApp pros. We'll answer your questions, discuss your goals, and find the pricing plan that suits you.