In today's digital age, opt-in email marketing remains one of the most effective ways to reach and engage with customers. However, building an email list can be a daunting task. 😩
Luckily, Kommo's Salesbot can make this much easier for you.
In this article, you'll learn everything you need to know about opt-in email marketing, growing your email list, and automating your opt-in email campaigns with Kommo.
What is opt-in email marketing?
Opt-in email marketing is the best strategy to build an email list for your business. Opt-in allows people to sign up for your emails because of their genuine interest, leading to higher engagement and lower unsubscribe rates. 📈
In contrast, spamming people, who haven't given permission, with your emails can damage your brand's reputation and lead to many of your emails being marked as spam. 👎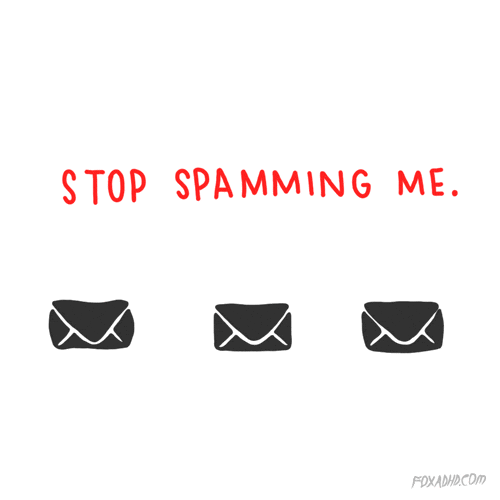 Benefits of having an email list
Building an email list can provide a range of benefits for your business. 🤓 Here are just a few of them:
Promote your products or services
Drive traffic to your website
Boost sales
Build and nurture your relationships with clients
Gather valuable feedback
Opt-in email marketing tools
☝️Opt-in email marketing tools are a MUST if you want to grow the list of your subscribers and manage them efficiently. These tools include:
Opt-in forms are quick forms embedded on websites or landing pages, asking for your email addresses and consent to receive emails.
Opt-in pop-ups are attention-grabbing boxes that appear on a website, encouraging you to sign up in exchange for a discount or premium content.
Opt-in chatbots are little AI assistants that communicate with you via chats, prompting you to subscribe using automated messages.
Incorporating these tools can help you simplify the process of collecting email addresses, making sure you adhere to the best email marketing practices and build a positive relationship with your subscribers. 🙌
Opt in email marketing tools
Types of opt-in email marketing
✌️There are two types of opt-in email marketing:
Single opt-in is a quick and easy way to join an email list. You provide your email address and get added right away, without needing to confirm your subscription.
Double opt-in requires an extra step to confirm your email subscription. Once you submit your email address, you'll receive a confirmation email with a verification link. By clicking the link, you prove that your email is valid and belongs to you, which leads to a higher-quality email list.
Types of opt in email marketing
Opt-in email template
Many businesses use opt-in email marketing to communicate with their customers and enhance brand awareness. 📣
There are different ways in which you can do that. If you run an e-commerce store, you can send promotional emails with new product launches, sales, and discounts. 🎉 As a restaurant, you can send weekly newsletters with new menu items, upcoming events, and promotions. 🌯 If you own a travel agency, you can consider sending personalized emails with travel tips, destination guides, and exclusive offers. ✈️
The sky's the limit.
👇Here is an opt-in email example that can serve as a template for your email marketing campaign. This will help you get started quickly, so feel free to use it as a reference or inspiration for your emails.
Subject line: Welcome to [Your Brand Name]
Hi [Customer Name],
Welcome to [Your Brand Name]! We're excited to have you as a part of our community.
Here is our little thank you for subscribing to our [insert type of email list they subscribed to].
Your discount code for [insert a discount]: [insert a discount code]. Hope you enjoy shopping with us.
[Include email frequency] we'll send you an email with a [include a description of the type of content they'll receive, which can be exclusive promotions, digest, helpful tips, industry news, or various compilations].
If you have any questions or suggestions, send us a quick email. We are always happy to hear from you.
Thanks again for joining us!
All the best,
The [Brand name] Team
To make the most of this template, it's important to have a high-quality email list. After all, even the best-designed emails won't be effective if there's no one to send them to. 🥲
How to grow your email list?
If you are struggling with building your email list, there are three key things that you should focus on:
Great content
Locations to place opt-in
Promotion
Great Content
Creating valuable and unique content is essential to capturing your audience's attention and driving email subscriptions. 😍
This content can include:
Blog posts
Social media posts
eBooks
Reports
Guides
Tutorials
Choose the type of content that is relevant to your target audience and shows your expertise in the industry.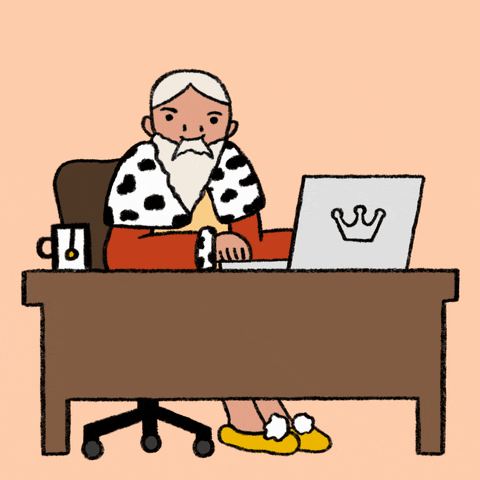 Locations to place opt-in
When it comes to building your email list, it is not only about what you offer but also where. Placing your opt-ins at the right location can make a world of difference in your results. 🤑 Here are a few places for you to consider:
Website Sections (such as Blog, About Us, Knowledge base, and so on)
Header or Sidebar on the website
Landing Page
Social Media or Messengers
Opt-in options
Promotion
📢 Promoting your email list is another important element for building a strong audience. Here are some ways in which you can do that:
Make your sign-up form eye-catchy
Offer incentives
Promote it on social media channels
Have a clear call-to-action
Include a link to your sign-up form in your email signature
Collaborate with other businesses or influencers
Host events or webinars
Use paid ads
How to start automated opt-in email campaigns with Chatbots?
Thanks to Kommo's ready-to-use chatbot templates, starting an automated opt-in campaign is as easy as sending a regular email. Simply, select a template, customize it to fit your business needs, and launch it on your preferred channel. 🚀
Let's make it Instagram in our case:
Example of an opt-in email marketing campaign
Depending on the response, the contact will be automatically assigned with an opt-in or opt-out tag, and the email will be added to their contact information.
Example of an opt-in tag in Kommo
This will save you time and effort while gathering all the required contact details for your email list.
Once you have enough subscribers, you can create an email template for your first email marketing campaign. To streamline the process, consider using a chatbot template from Kommo that can automatically send out your emails. 🤖
How to measure the success of your opt-in email marketing campaigns in Kommo?
Measuring how successful your opt-in email marketing campaign in Kommo is just as easy.
All you have to do is go back to your bot to find real-time analytics to track metrics such as open rates, click-through rates, and conversions.
Salesbot conversion
Analyzing this data can help you make necessary adjustments and optimize your campaigns for better results. 💪
How to make an opt-in bot with Kommo ready-to-use chatbot templates?
Customizing our opt-in bot template is extremely easy. 🤩 It will take you only a few minutes.
To kick start the process:
Go to Settings > Communication tools > Create a new bot
Select Collect opt-ins for your campaigns and events from the templates
Specify the channel you want to use this bot for
Salesbot's visual builder -- choosing a channel
In step 5, you can choose where to add opt-in/opt-out tags. By default, it is set to the main contact, but you can also choose the following:
Adding a tag
In Step 12, set main contact to Email (Work) > Email from message
Click Save & Continue
In the Execution Condition window, specify the lead tags you want to target for your opt-in email campaign. The bot trigger is already preset to 1m after a conversation is closed in any channel.
Execution condition in Kommo
Click Done
Now, go to Mail > Settings > Email Templates > + Add template to create an email template for your email list
Example of email templates in Kommo CRM
And set up Notify your customers about special offers, event reminders and more chatbot template to further automate your email marketing campaigns.
Building opt-in forms & pop-ups in Kommo
As mentioned before, opt-in email marketing tools such as opt-in forms and pop-ups are also popular methods for growing your email list in a compliant way. And no, you won't need a graphic designer or a developer to set them up. 😉
With the Kommo Webforms feature, you can easily create eye-catchy opt-in forms and integrate them into your website, making your form hard to miss.
Once your webform is ready, you can easily add it as a pop-up with the help of a CRM plugin. This feature allows you to customize the style and performance of the pop-up to fit in with your brand and maximize engagement. 📈
Bottom line
Building an email list is an essential part of any successful digital marketing strategy.☝️With the power of Kommo's Salesbot, you can streamline your opt-in email marketing campaigns and grow your email list more efficiently.
Start optimizing your email marketing strategy today by signing up for Kommo's 14-day Free Trial (No credit card required 😉).
👩‍💻 Login to your Kommo account
💬 Chat with us here on the website or within your account
🤝 Find a partner to do it for you so that you can relax
🎥 Visit our YouTube Channel