As a business owner, you understand the importance of staying connected with your clients. Today, social media platforms like Facebook, Instagram, and WhatsApp became the go-to channels for customers to communicate with businesses. 💬
However, Meta platforms have a strict policy limiting the time a business can freely reach out or respond to a client to 24 hours. ⏳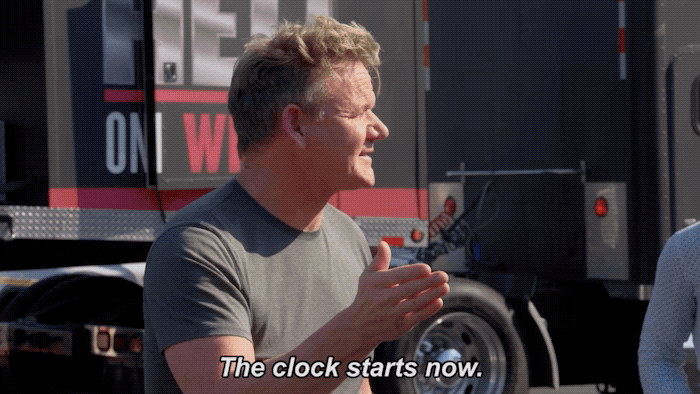 Now, imagine you have dozens of leads coming in every day from each of these channels. How do you keep up and make sure that you respond to all of them within this 24-hour conversation window? 🤯
Keep reading to find out…
In this article you'll learn everything you need to know about this Facebook messaging policy and how to stay compliant with it using Kommo's 24-hour message rule reminder bot.
What is Facebook's 24-hour message rule?
According to Facebook's 24-hour rule, you have only 24 hours to respond to a client's message. If you don't respond within this 24-hour window, you won't be able to send a free-form message to that customer until the lead or client initiates a new conversation. 📥
Please note ⏱
As a business, you only have 24 hours to respond to a customer's message on WhatsApp, Instagram, or Facebook.
This helps businesses avoid spamming their customers with unwanted messages and provide them with more control over their messaging experience on Meta Platforms.
Though the 24-hour rule exists across every social media channel under the Facebook Family of Apps, its guidelines vary depending on the platform. 💆‍♀️
Here is a brief guide on each of these apps:
Messenger Platform
Instagram Messaging API
WhatsApp Business API
Messenger Platform
The Messenger Platform offers several features allowing businesses to respond to client messages, provide personalized updates, and re-engage with them outside of the 24-hour messaging window, such as:
Standard messaging allows you to respond to clients within 24 hours. The messages can include promotional content.
Private replies give you a single message as a reply to your client's comment or post on your page within 7 days from when it took place.
Message tags such as Account update, Confirmed event update, Customer feedback, Human-agent, and Post-purchase update enable sending personalized updates outside the 24-hour window.
One-time notification allows you to prompt a user to send a single time-sensitive or personalized follow-up message after the 24-hour messaging window has closed.
News messaging pages registered with News Pages Index can send news content messages outside the 24-hour window under the Non-Promotional Subscription message tag.
Sponsored messages permit you to re-engage with leads or clients by sending promotional and non-promotional content outside the 24-hour messaging window.
Instagram Messaging API
The Instagram Messaging API offers several features that help businesses connect with customers, including:
Standard messaging lets you respond to clients within 24 hours, including messages with promotional content.
Private replies give you 7 days to send a single message to your lead or client who left a comment on your Instagram post, ad, reel, or live story.
Message tag Human-agent for issues that cannot be resolved within the 24-hour window allows you to send personalized updates once the window closes.
​​WhatsApp Business API
In the case of WhatsApp Business API, the 24-hour messaging rule is known as the Customer Service Window. The window opens when a customer sends you a message to which you have to respond within 24 hours using a free-form message. 🆓💬 If you fail to do so, you will have to initiate a conversation again using a pre-approved message template.
Once you respond to the customer, it starts a new 24-hour user-initiated conversation window, during which you can correspond without limitations.
⚠️ Outside of the 24h conversation window, businesses can initiate a conversation with a Meta-approved message template only.
What happens if you don't follow Facebook's 24-hour message rule?
Simply put, if you don't respond to a client's message within 24 hours, you'll lose the ability to send them free-form messages until they reach out to you again. 🙋
Imagine a client reaches out to you to express interest in a product or service, but you fail to respond within 24 hours. As a result, they lose interest and send a message to your competitor instead, potentially leading to a lost sale or a negative customer experience. ❌❌❌
You don't want that, do you?
Plus, a failure to comply with 24-hour rule policies can result in your account being disabled or even a complete ban from using the Meta instant messaging platforms. 👎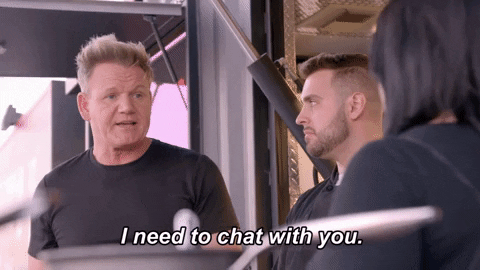 How to always respond to your clients within a 24-hour conversation window with Kommo Salesbot?
In Kommo, we've created a ready-to-use chatbot template that will help you make sure that you respond to your clients on time and never miss the 24-hour conversation window ever again. 😱
The 24-hour message rule reminder bot template allows you to set up an alert 🚨 for any communication channel to notify you when it's been nearly 24 hours since you last responded to a client's message.
​​Here's how it works:
The chatbot monitors your messages and detects when your team hasn't responded in 23 hours
The chatbot sends a notification to your sales team, reminding them that the 24-hour window is closing
The sales team can then follow up with the client and continue the conversation before the time is up
And the best part, you can set it up in under 5 minutes. 😎
With Kommo, you don't need any coding skills to create a powerful chatbot that meets your business needs. The visual builder allows you to drag and drop elements to easily customize your chatbot 🤖, while the pre-built templates provide a quick and easy starting point.
How to make a Salesbot with Kommo ready-to-use chatbot templates?
👇To start customizing your 24-hour message rule reminder bot template:
Go to Settings > Communication tools > Create a new bot
Select Get notified when it will be 24h since a client replied from the templates
Change the Condition to If Answer status Equals: Unanswered and click Save & Continue
A pre-selected trigger that will activate your bot is set to 23 hours after the last message is received in any channel. You can choose any channel you have connected to your Kommo account.
Click Done.
Bottom line
Messaging has become an essential part of business communication. With the Facebook 24-hour messaging rule, it's important for businesses to follow guidelines and regulations to create a seamless and engaging messaging experience for their customers to make sure an opportunity is never missed.
With Kommo ready-to-use 24-hour message rule reminder bot template, you can provide personalized and timely messaging without worrying about the 24-hour Facebook policy ever again.
Set up this template today by signing up for a 14-Day Free Kommo Trial.
👩‍💻 Login to your Kommo account
💬 Chat with us here on the website or within your account
🤝 Find a partner to do it for you so that you can relax
🎥 Visit our YouTube Channel