How to customize your profile
Customizing your profile information is a breeze and a great way for your teammates to get to know you better. Here's how you can do it:
Open Kommo's homepage and click on the Log in button in the upper right corner.
Once logged into your Kommo account, click on your profile picture in the left upper corner. Your profile name and ID will appear, together with the Profile and Logout buttons.

Click on the Profile button to open your profile settings.
You can fill in and edit the following information in your profile:
preferred language
name
phone number
email
password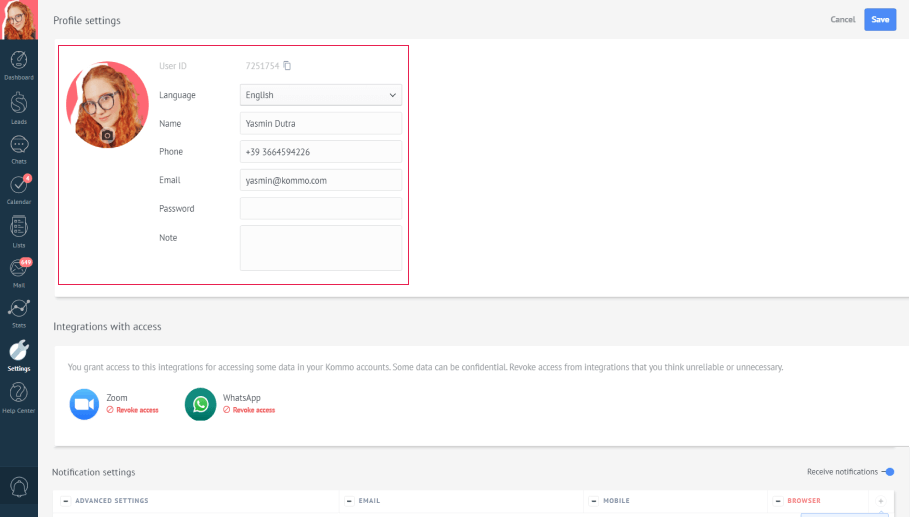 In your profile, you can also manage the access to integrations and your notifications settings.
Once you have finished editing your profile, don't forget to hit the Save button in the right upper corner so you don't lose your changes!
Need more help setting up or troubleshooting? Contact us by sending an email to support@kommo.com or write to us on Facebook.
Not a user yet? Visit our tour page or contact us for a demo.