Many businesses in beauty, wellness, and fitness industries are aware of the management software known as "MindBody". This software aka CRM helps to attract new customers, manage signed ups, and develop email campaigns. However, many small companies also find it useful to incorporate a CRM system into their "MindBody" software.
Recently, one of our partners issued a custom "MindBody" widget for the Kommo. Let's see how to use both systems on Kommo.
Contents
Work in both systems from one
We can't deny that changes or IT-integrations in the company aren't daunting. Transferring data, finding the right software providers, and training employees all requires time. Many owners would stop dead in their track and think: "Christ, that's huge".
And here is the first piece of good news: Kommo and the "Mindbody" software are perfectly compatible with each other, and they can be easily synchronized through their API. But you would probably ask: "What is API?" And here is the answer: API is a communication protocol of the software, which means that systems 'talk' the same language and exchange data through the API working as one. The procedure of integration adjusts the "Mindbody" widget to Kommo according to the business requirements.
Your employees, as a result, will still be able to check your guests in the "MindBody"; whereas, your sales and marketing teams will be able to work with more comprehensive data about customers through the CRM. With the integration of "MindBody" into Kommo, you will be able to manage all clients and make sign-ups either from the software or the CRM system. Any modifications made in one system will appear in the other. For instance, this is how sign-ups, canceled and returned clients from the "MindBody" would look in Kommo:
Getting Back Your Cancels and No-shows
Active users of the "MindBody" will agree that the most challenging in daily management for their wellness/fitness/and beauty centers are clients that cancel late or don't show up at all. You may put some restrictions or fees for late cancels, but you still need to find a way to make these leads come back. After integrating the "MindBody" into Kommo the system will transfer information about cancels and no-shows in a separate stage of the pipeline. After tracking each bit of information about them, your sales or marketing team will be able to contact them or to create an offer, which will increase your conversion rate* and eventually your revenue.
A quick note: you can learn more about a conversion rate here.
Developing targeted online campaigns
Another great advantage of integrating the "MindBody" into the Kommo is your enhanced abilities to empower your marketing campaigns. Kommo allows you to create targeted social media and digital campaigns directly from the system. Using a Digital Pipeline, which can be boldly called as a unique tool for creating advertising campaigns, you can create a message for all your members and clients depending on the stage of their sales journey.
Digital Pipeline will help you execute Email - marketing, Facebook Ads, or "YouTube" campaigns individually for each group of the clients since all your target audience will be categorized in your Kommo. The only requirement you have for creating a campaign is the size of the target audience – you should have at least 100 leads for creating your campaign on Facebook or YouTube.
This approach will increase your chances of non-showed or canceled clients coming back to your business.
Up-to-date analytics anytime on any device
Another great feature that you can take advantage of from the "Mindbody" and the CRM integration is business analytics. "MindBody" software provides its clients with a variety of reports. Let's look at one of them:
There is no doubt that this report will bring forth helpful numbers that can be exported to Excel for creating your own graphics and forecasts. But we feel certain that your sales team will highly appreciate if they can get all up to date info in charts from the CRM saving their time and nerves.
Based on this data from the "MindBody" account and Kommo, a sales manager will be able to keep on track all deals and make effective data-driven decisions on time. As you can see, working with Kommo with an integrated "MindBody" widget is simple and it provides undeniable benefits for your business. When you work with one system that utilizes the features of two, capturing and nurturing your leads through personalized advertising and offers is much easier.
Make a personal sale with Kommo
Kommo is a pioneering Messenger Based Sales CRM software that helps businesses achieve more sales and create long-lasting relationships with their customers. It is a tool that enables companies to reach better results and increase their profits.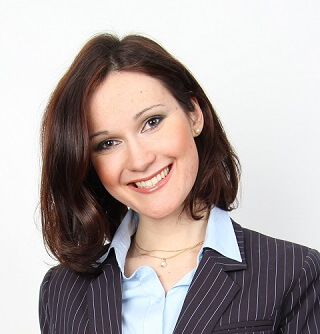 Victoria Sudakova
Victoria Sudakova writes for CRMimplant, the CRM consulting company for small and medium businesses.
Tags