How to log into my account
Struggling to log into your account? Don't worry, we've got your back!
When you open Kommo's homepage, you can find your profile name in the upper right corner. Just click on it to access a list of your accounts and select the one you want to log into.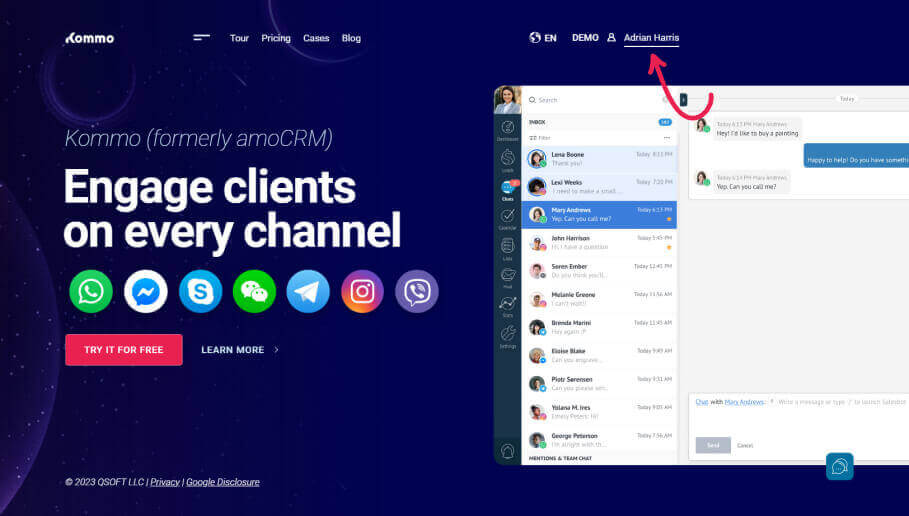 If your profile name is not displayed on the homepage, just:
Click on the Log in button.
Enter your email address and password, or, simply log in with your Google or Facebook account, if you used them when signing up.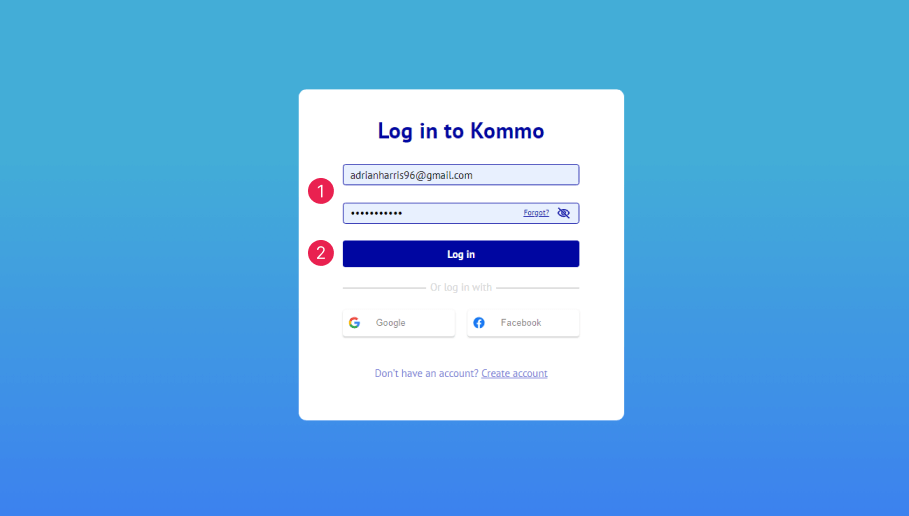 When you enter your account details, you will be directed to your Kommo account.
Can't remember your password? We suggest you read our article on How to recover your password.
Need more help setting up or troubleshooting? Contact us by sending an email to support@kommo.com or write to us on Facebook.
Not a user yet? Visit our tour page or contact us for a demo.