So, you've decided to get a loan for your business, to hustle, not yet aware of knowing how to find your niche in business. The market of just about anything is completely full of players both big and small, so it's best to really hone down on your own on your unique skills. Being all things to all people is the fastest way of going nowhere.
What's great about niche market ideas?
Let me illustrate. There is a store in my neighborhood shopping center that I noticed a while back. They seem to be really struggling, there are hardly any shoppers there, so I went in to check it out. Boy, was I in for a surprise! There were household goods, from cheap garlic presses to porcelain statuettes for fancy anniversary gifts.
There were Chinese mass-market socks and slippers. There were hand-painted clocks and patriotic T-shirts. Nothing in the name of the store (which I didn't notice, but the way, because it was something like 'The Store') said to me, the consumer, what to think of this store. What a stark contrast to their neighbors' next door, 'Flower Power.' It's a cute flower shop, which along with the floral arrangements also offered gifts (a complementary good). Simple, elegant and popular.
These shops offered a lesson in business. When we have all the luxuries of online shopping, many specialty and big-box retailers, it's vitally important to fulfill a niche. Gone are the days of the five-and-dime, when in a general store (especially in rural communities) you would find anything you might need. More accurately, the patrons had a choice to buy or not to buy, and that's about it. One retailer or nothing. In contrast, the owners of any retail location today must figure out how to find a niche product to specialize in. Only then it will be clear what market segment they serve, and only then can they find success.
How to find your niche in business?
There are fantastic stories of people radically changing their lives and changing everything to follow their dream. You probably might even know someone like my friend, who, having a PhD in Biology, quit her job in a pharmaceutical company and started a yoga retreat business. Something happens and people leave the business world and change their focus entirely.
I subscribe to the theory that being in a niche market offers a lot of benefits. There are key factors making it a success. Let's run through a few key concepts to be sure there is no confusion in terms of terms (pun intended).
Use a strong foundation that you already have built.
They say that in life you should never compromise your choice of shoes and beds. Both should be the most comfortable you can find and afford. Because you are always in one or the other. Same with a business. An entrepreneur must be very comfortable in the niche they are serving. Ideally, he or she will have already worked in the industry and understands niche players and market segments. At the very least, a mother of three would have years of experience multi-tasking and running a large household. Those qualities have prepared her to start a day-care center much more so, than a young woman, who has never changed a diaper.
Find a niche that's not too big, but big enough.
Someone might think that if they decide to open an e-commerce site and sell jewelry, they found their niche. Not quite so fast. First of all, when developing your niche market ideas, make sure it's wide enough to have a successful business and there is a sizable audience of potential customers. You must use your knowledge, skills and experiences to figure out how to find a niche product that is much narrower than that. For example, hand-made Native American jewelry from Navajo reservations or matching mother-daughter silver jewelry or Indian wedding jewelry. This way you can be very specific in targeting your customers, which is especially important for e-commerce and in social media.
Focus on the pain in the market to fulfill a niche.
There is a fantastic company in New York City, called Expecting Models. It was started by a woman from the modeling world, who noticed the need for pregnant models in the market and having the first-hand experience in models looking for work while on maternity leave.
What a great example of finding a very profitable niche market! Using real business world experience from the industry and running with it! Because the founder knew how to find a niche product, she was able to quickly capture a newly created market segment. Now all the niche players know that Expecting Models is the leader in the market.
There are other companies that follow suit. For example, take Megami, a new brand of mastectomy lingerie that combines sexy with function and gives traditional medical apparel companies a run for their money. They created Megami Modeling, which lets post-op women realize their dreams of becoming fashion models. Another good way of capturing a niche market position.
Don't wait for a revolutionary idea, evolutionary will work.
You might be looking to find a unique business idea for one of your specific market segments. This is the right approach, but don't focus on the word 'unique' quite so much. That lucky break might just come from looking at something very ordinary in a new light. There are million-dollar companies that sell Doggles (sunglasses for dogs) and curved razor that goes on one's finger for easy head shaving for men. Is it just luck? I believe it's being observant of the niche market ideas that are looking everyone in the face.
Doggles - fantastic example of a niche dog eyewear and accessories business
Utilize your contacts.
The people you know can help you find niche market ideas. Talk to your colleagues and people in your field. Ask questions, show general interest and perhaps you will stumble upon a good niche product or service. Not only that, but those very people (and others that know you personally) may very well be your first customers.
There is an engineering firm in the American South, which builds infrastructure for the oil and gas industry (think oil rigs in the ocean). They are a successful multi-million dollar venture now, but it was started by a man that was able to use contacts from his internship. Not only was he able to build a business in one of the most profitable niche markets. He was able to become one of the dominant niche players in less than 25 years.
Assess your risk and exercise caution.
If you are figured out how to find a niche product that's close to the products and services of the company where you work, be sure to read any documents and policies that the company has about intellectual property and non-compete agreements.
There was a well-documented case of a medical device company that sued and won a case of intellectual property infringement, because they claimed that their employee stole from them, by taking what was rightfully theirs (his own creation) and taking it to market on his own. You really don't want to find yourself in a situation where your old employer sues you for the stuff you created while employed there. The same goes for being careful with how you approach your potential contractors and customers, whose contact information you obtained while working for someone else.
In today's complex business world, just about any industry a new business enters, it's guaranteed to have challenges. Niche markets offer the founder a chance to capitalize on his built-in strengths, which he gained as a hobby or in his past professional experience. It's like starting school at 1 grade, rather than Pre-Kindergarten. For example, wouldn't it be better to pass the initial stages and gain momentum faster?
Making connections to fulfill a niche
Really, it's about connecting the dots between what you are and what you want to do in the most efficient way possible, by learning how to find your niche in business that would utilize your unique skill set. It might take you some soul searching and researching. But more often than not, one day you will have an aha moment, realizing that the business idea was in front of you the whole time. (It may not be a single moment of epiphany, but it may come to you over time). Then it will be up to you to decide if you want to do something about it. And then, if the conditions are right, you will know for yourself, that if the shoe fits, wear it.
🚀 Make a personal sale with Kommo
✅ Kommo is a pioneering Messenger Based Sales CRM software that helps businesses achieve more sales and create long-lasting relationships with their customers. It is a tool that enables companies to reach better results and increase their profits.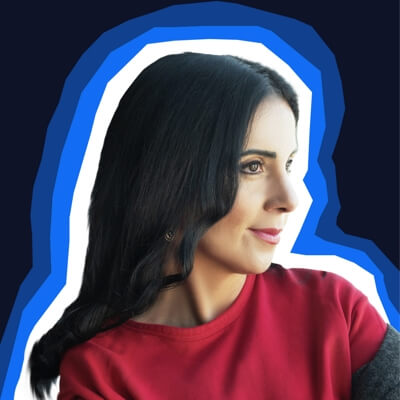 Jane Ivanov